webSite still Under Construction! Thanks for being patient!
Here at Mosaic Youth, we keep our focus on being a community where all are included. We believe that like a mosaic, we are more beautiful as a community when we embrace our differences. You'll find people of every background, race, sexuality, and class are welcome here. Whether you've been to church your whole life or never at all, this is a place you can belong. Our only requirement is that when you're in this community, you also work to welcome others.
​
Our Mission: Helping students grow closer to God and each other through shared experiences, missions, and encounters with God.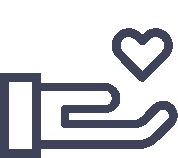 "Whoever is generous to the poor lends to the lord, and he will repay him for his deed."